"What a result so early in the triathlon season. 2nd in my triathlon 

today, all down to the time and training from Justyn at JM Human Performance! My core strength, and bike have never been so strong and I've never felt so confident at races. Much improved triathlon and strong running results are proof that every inch of hard work pays off!  

In just 8 weeks, I reduced body fat by over 2% and increased my speed. Justyn knows what he's doing. If you haven't seen or tried JM Personal Training, I guarantee it's well worth it!
Andrew Cackett – Age Group Triathlete

"With Justyn's personalised training plan and guidance, strengthening all muscle groups and focusing improving the weaker areas, he has helped develop my running form.
I am now running faster, longer and improving all the time!"
Aaron Oliver – Runner
"Justyn has been assisting me in improving my Strength and Conditioning for only a couple of months but can already see a significant difference in both my strength and body composition. I am positive his excellent advice and support will be the difference between me being a "good" triathlete and being a "competitive" triathlete. I would highly recommend JM Human Performance!"

Andy Goddard –  Ironman Triathlete

"Justyn is clearly subject matter expert when it comes to strength and conditioning. He has helped me build core strength (previously non existent) and provided invaluable assistance with sorting out my diet. I cannot recommend him highly enough, if you want to improve your strength and results….see Justyn!"

Jason Burke – Runner and Coach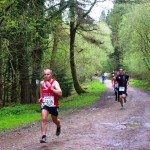 "Never did  ever imagine I would be able to do a pull up!! JM Human Performance has brought variety to my training schedule, identified my weaknesses and has provided tailored sessions to help me to diminish these. I am confident that I have seen the end of running injury"

Rebecca Jakeman – Runner
"I have just completed Ironman Wales in the top 50% of the field, thanks to the training and advice from JM Human Performance. I had taken part on a number of cycling events before and had done some sprint triathlons over 10 years ago but had ever taken on a long event such as an Ironman. Justyn took on the challenge of getting be race fit within 12 weeks and after following the programme I got to the start line in great shape. Crossing the finish line took a lot of determination, however, it was down to Justyn that I finished without any injury at all"
Richard Groome – Ironman Triathlete
"Just wanted to say a big thank you to JM Human Performance for your expert training guidance and motivation in the run up to the London Marathon. I was surprised and delighted to finish 20 minutes ahead of my target time."

Kajal Karia – Runner
 "Great results achieved in six months, I'm literally going from strength to strength under Justyn's guidance"

Steve Fisher – Runner and Cyclist